Residential Site Design
Residential construction can require the review of many land regulations.  These include rules set by your city/town, state and federal agencies.  There are environmental concerns for stormwater, wells and septic systems and land-use restrictions for specific areas, as well as rules for local land subdivision and zoning ordinances.  
Designs with Concise Specifications
Norway Plains Associates creates custom residential site designs with concise specifications to make bidding and construction more efficient.  We can help you with plans to remodel, expand or reduce your building or land areas.
Further, Norway Plains can provide all your surveying needs while building your new home: land surveys, foundation setback certifications, septic system designs and environmental or wetlands permitting.  We will move your project along quickly and efficiently to make your dream a reality.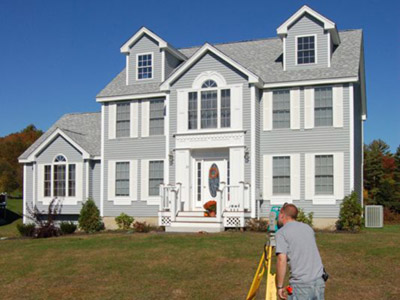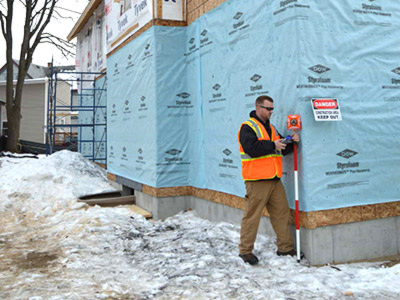 Are you planning an addition or construction project?  Hire a land surveyor or civil engineer!
It is important to know your boundaries and setback regulations for garages, decks, sheds and pools.
Retaining walls and fences involve precise boundaries and consideration of nearby drainage.
Tree cutting, fence installation and land alteration without lot line verification are causes of the majority of boundary disputes.