Foundation Locations / Construction Layout
Many municipalities require foundation location plans for setback verification in order to obtain building permits or certificates of occupancy on new construction. We are familiar with the requirements in most cities and towns in Strafford, Belknap and Carroll counties, including Dover, Rochester, Alton, Barrington, New Durham and Wolfeboro, and other nearby areas.
Stake it out
It is important to stake the layout of proposed construction prior to doing any work. It would be a very costly mistake to place a foundation before checking required zoning setbacks and regulations!
We can establish buildable areas on a plan, layout proposed building areas on the site and go back to confirm the location on a plan for your municipal Building Inspector. We do our best to accommodate contractors' schedules to meet both layout and footing location stages to keep your construction on time.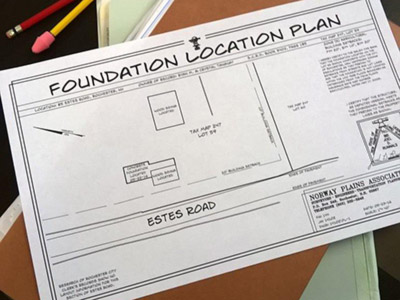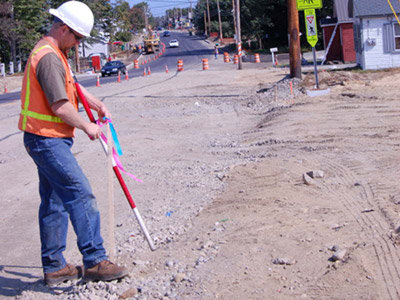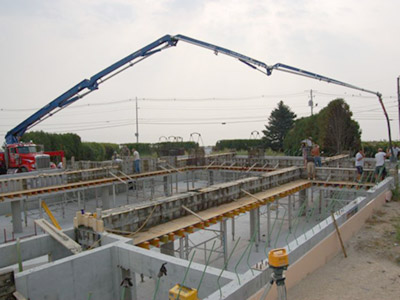 What is the difference between a Foundation Location Plan and Construction Layout?
Foundation Location Plans show the foundation on a plan in relation to the boundary so the municipal Building Inspector can determine if it meets structure setback requirements.
Construction layout is a process, not a plan.  Surveyors go to site and place markers so your contractor can put the structure in the right place.